Weather Conditions at Helena, AL, at 12:40p on 07/27/21
Current
Values

 Temp: 89.7 °F
 Dewpt: 79.5 °F
 Humidity: 72 %
 Wind: W at 1.0 mph
 Pres: 29.951 in
 Rain tdy : 0.01 in
 Rain month: 7.17 in

High/Low
Values

 High Temp: 89.7 °F at 12:38p
 Low Temp: 75.8 °F at 5:06a
 High Wind Speed: 5.0 mph at 10:16a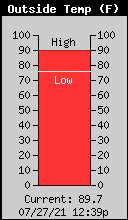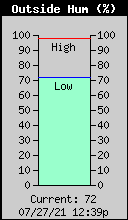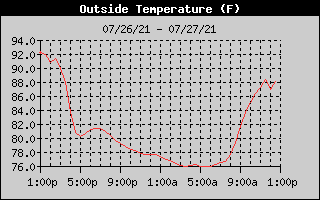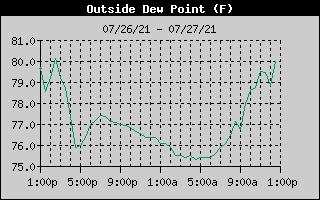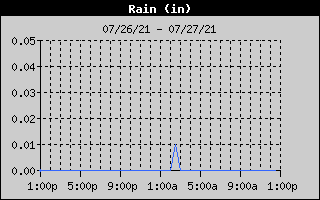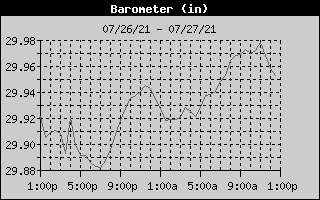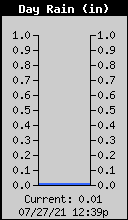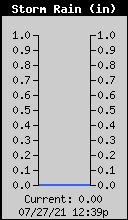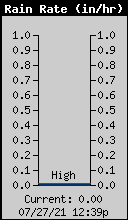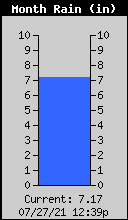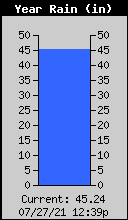 Instrumentation is a wireless Vantage Pro by Davis Instruments
Forecast obtained via the Emergency Manager's Weather Information Network (EMWIN) operated by the National Weather Service.

Current NWS Warnings & Watches
Map is updated as warnings or watches are issued or expire. Date and time of latest image are shown at the bottom center of the map in the Gulf just below the Florida panhandle. Click on map graphic for larger view.

Climatological Summaries for 2007
  Jan     Feb     Mar     Apr     May     Jun          Aug     Latest 5-Min Data  
Climatological Summaries for 2006
  Jan     Feb     Mar     Apr     May     Jun     Jul     Aug     Sep     Oct     Nov     Dec     2006 Summary  
Climatological Summaries for 2005
  Jan     Feb     Mar     Apr     May     Jun     Jul     Aug     Sep     Oct     Nov     Dec     2005 Summary  
Climatological Summaries for 2004
  Jan     Feb     Mar     Apr     May     Jun     Jul     Aug     Sep     Oct     Nov     Dec     2004 Summary  
Climatological Summaries for 2003
  Jan     Feb     Mar     Apr     May     Jun     Jul     Aug     Sep     Oct     Nov     Dec     2003 Summary  
Climatological Summaries for 2002
  Jan     Feb     Mar     Apr     May     Jun     Jul     Aug     Sep     Oct     Nov     Dec     2002 Summary  
Climatological Summaries for 2001
Dec